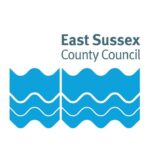 AN INNOVATIVE pilot scheme to boost apprenticeships and training for some of the county's most vulnerable residents has launched.
The Moving On Up Employment and Apprenticeship Scheme will help those in supported and temporary accommodation or at risk of homelessness access apprenticeship placements and vocational training.
The scheme, made possible thanks to a successful East Sussex Public Health bid for a share of the Government's Contain Outbreak Management Fund (COMF), will run until March 2022 and offer employers £4,000 to help to cover salary costs, recruitment support and in-work mentoring for new recruits.
Cllr Rupert Simmons, East Sussex County Council's lead member for economy, said: "This exciting new pilot programme helps out local employers to grow and diversify their workforce as well as helping residents take positive steps into new and meaningful careers.
"Apprenticeships are for all, from 16 to 65, and they offer individuals of all ages the chance to develop skills that will make them more employable in the long-term."
The scheme will help adults access apprenticeship positions and other roles that will enable them to develop sustainable careers and to earn sufficient income to move out of temporary housing and live independently.
Workplace mentoring and practical help with securing permanent accommodation will also be provided through the scheme, including access to up to £3,000 for a rental deposit or to subsidise rent for the initial employment period.
Cllr Carl Maynard, lead member for adult social care and health, said: "The Covid-19 pandemic has created some real challenges for the local economy and resulted in people losing work and, in some cases, their homes.
"This new scheme offers a positive way forward for those in need of support to get back into employment, thanks to the COMF funding."
Managed by the council's new Employability for Supported and Temporary Accommodation and Refuges (ESTAR) initiative, the project is being delivered in partnership with the Sussex Council of Training Providers, Sussex Community Development Association, and East Sussex College Group, and will be supported by Skills East Sussex Task Groups, East Sussex Supported Accommodation Commissioners and Providers and local borough and district council housing teams.
Employers and apprenticeship training providers can find out more about the scheme by visiting www.careerseastsussex.co.uk/advice/employers/employer-schemes/moving-on-up-apprenticeships/ or by emailing movingonup@sctp.org.uk
Support workers and housing officers can refer residents to Moving On Up by emailing movingonup@sussexcommunity.org.uk
Ends.