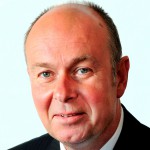 EAST Sussex County Council has today announced that it has chosen a buyer for the Forest Row Household Waste Recycling Site.
The winning bidder, who plans to use the site for a plastic and metal recycling business, was selected following a comprehensive assessment process.
The decision was made on Tuesday, December 14 following submissions from local councillors and a member of the public, but due to the governance process the council was not able to notify potential purchasers until today (Wednesday, December 22).
Cllr Nick Bennett, the county council's lead member for resources and climate change, said: "This decision means the Forest Row site will continue to be used for recycling, which will benefit the environment, economy and community.
"It is important to stress that the funds secured from the sale of the site will be invested in facilities that benefit the local area, such as creating school places and improving roads.
"With money from any sale of land benefitting the community, it's vital that serious consideration is given to the financial factors as well as the important non-financial factors.
"We hope that confirmation that the site will be used as a recycling facility will lay to rest some of unhelpful rumours about its future that were circulating last week."
Officers will now work with the successful purchaser to complete the freehold transfer, at which point details will be made public. The purchase is expected to be completed in spring 2022.
Residents can continue to recycle household waste through kerbside collections and also access the full recycling facilities at the county council's household waste recycling sites in Maresfield and Crowborough.
Ends.