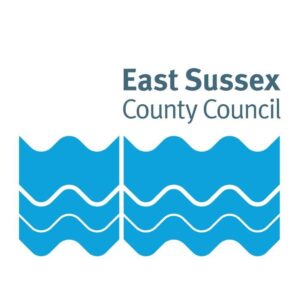 HUNDREDS of East Sussex businesses have been helped by the South East Creatives business support programme, designed to support the creative, cultural and digital sectors across the region.
Set up by the South East Local Enterprise Partnership's South East Creative Economy Network, the programme has awarded thousands of pounds in grant funding as well as providing free business support and advice to the local creative and digital industries since its launch in 2018.
Much of the funding and support has been delivered during the coronavirus pandemic which has been one of the toughest periods for these businesses in living memory.
Established to help the creative and digital sector across East Sussex, Kent and Essex, the programme has directly supported 159 businesses in East Sussex alone and awarded over £300,000 in grant funding in the county.
As well as offering free business support and advice, the scheme has also helped create 18 new businesses with the accompanying new jobs and seen 35 new products brought to the market, providing a welcome boost to the county's creative economy.
Councillor Rupert Simmons, lead member for economy at East Sussex County Council, said: "During the pandemic the digital, creative and cultural sectors have been particularly badly hit with theatres and venues forced to close. Even when open venues had to operate within government guidelines, severely restricting numbers and income, and many small businesses and freelancers found themselves out of work over night.
"The South East Creatives business support programme has assisted these industries through the pandemic, offering online business support as well as a grants programme, and I'm proud of the part our council staff played in making sure the support was delivered to where it was needed."
Businesses helped in East Sussex include St Leonards Modern Goods, a contemporary, understated clothing and lifestyle store, owned and run by designer and maker Kay Avery. Following a recommendation, Kay applied for mentoring through the South East Creatives programme and had six sessions with a mentor, tackling financial admin and marketing.
The programme also supported East Sussex based 18 Hours Events, which was established to deliver events and education with a focus on global citizenship and diversity. 18 Hours Events received a grant towards the cost of a new van, enabling them to transform their operation by streamlining delivery trips, saving on costs and lowering their carbon footprint.
The South East Creatives project was funded by the European Regional Development Fund with matched funding from the delivery partners Thurrock Council (lead partner), East Sussex County Council, Essex County Council, Kent County Council, Southend Council, Essex University, Colchester Council and Medway Council.