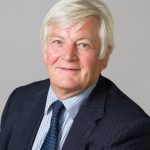 ARTIFICIAL Intelligence and green jobs experts will open an event to discuss new ways of recruiting and upskilling workforces.
The Skills Summit 2023 will offer employers and key stakeholders the opportunity to think about the way that new technology will affect the workforce, and discuss new ways of recruiting and upskilling employees.
The event takes place at the Welcome Building in Eastbourne on Thursday, May 25 from 9am to 4pm.
Local employers can find support and advice to address skills gaps, how to promote their offers to those looking for work and connect and share experiences with other employers.
Cllr Bob Standley, lead member for Education and Inclusion, Special Educational Needs and Disability, said: "Being able to recognise how technology is changing the world of work and identify ways to address this is so important to ensuring that our economy continues to grow and thrive.
"The Skills Summit gives us the opportunity to bring employers together to discuss the challenges they face and the opportunities that exist to support training, improve employee retention and raise the skills level locally, of both young people and adults alike."
The free event will include discussions about the impact that artificial intelligence and net zero will have on county businesses, information about how vacancies can be filled by recruiting differently, and how employers can access a range of training provision.
The day includes a keynote speech by Tony Wilson from the Institute for Employment Studies, who will share data from research into what future skills are needed in East Sussex.
Employers will also be able to listen to panel discussions and presentations about upskilling and take part in a session on how they can recruit from a diverse range of groups to fill skills gaps.
Places can be booked at www.eventbrite.co.uk/e/skills-east-sussex-skills-summit-tickets-615477428557
The event has been organised by Skills East Sussex, the county's strategic body for employment and skills and funded by the county council.  More information about Skills East Sussex can be found at www.eastsussex.gov.uk/business/support/employment-skills-training/skills-east-sussex
Ends