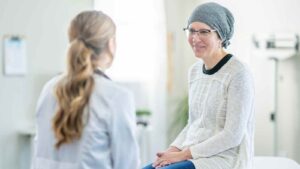 AROUND one in three people in East Sussex have missed their potentially life-saving cervical screen, figures show.
While over 100,000 people had a cervical screen in East Sussex during the last three to five years, nearly a third of those eligible for a smear test did not take up their appointment.
During Cervical Cancer Awareness Week, the East Sussex Public Health team is highlighting the importance of cervical screening by supporting the Let's Talk Screening campaign from Jo's Trust, the UK's leading cervical cancer charity.
This year the awareness week, which runs until June 24, aims to highlight the importance of the screening programme and increase the uptake of people attending their appointments by encouraging more open discussion about people's cervical screening experiences.
Darrell Gale, Director of Public Health for East Sussex, said: "Cervical cancer is the second most common cancer amongst women in England under 35. Yet it is one of the most preventable cancers and getting screened can help stop it before it starts.
"I urge anyone in East Sussex who has missed their cervical screen to contact their GP surgery as soon as possible to arrange an appointment."
Screening helps prevent cervical cancer by checking for a virus called high-risk HPV which causes nearly all cervical cancers.
Women aged between 25 and 49 are invited for a cervical screening test every three years and those aged 50 to 64 are invited every five years.
A cervical screen appointment lasts around 20 minutes, with the test itself taking on average only around one to two minutes to complete.
Jenny Greenfield, an advanced nurse practitioner in women's health and trustee for UK Cervical Cancer, said: "We always make sure those attending for a screen are happy with what is going to happen, and we'll explain how they're going to get their results and what their results mean.
"We are here to make the smear test as an okay experience as possible and nothing to be frightened of."
In Hastings only 68 per cent of eligible people aged 25 to 49 attended their screening appointment in 2022, the lowest in East Sussex.
Across East Sussex last year, 69 per cent of eligible people aged 25 to 49 had a smear test in Eastbourne, while 73 per cent attended their appointment in Lewes rising to 74 per cent in Rother. Three quarters of eligible people aged under 49 had a cervical screen in Wealden, the highest uptake in the county.
Jenny added: "Even if you had your HPV vaccine at school you still need to attend your smear test.
"It's important you attend your cervical screening as you may be HPV positive, and your smear test may pick up one or two of the viruses that aren't covered by the vaccine."
Information about attending smear test, including what to expect and tips to make a screening appointment easier, is available on the Your East Sussex website at https://your.eastsussex.gov.uk/2023/06/19/cervical-screening-awareness-week-2023/
More information about cervical cancer and cervical cancer screening is available from Jo's Trust at www.jostrust.org.uk or by calling 0808 802 8000.