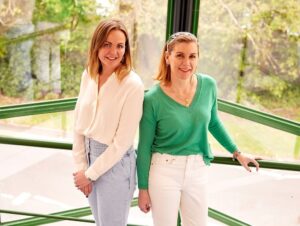 A SCHEME to help companies become investment ready is available to creative industries in East Sussex.
The Create South East programme, funded by the Department for Culture, Media and Sport, aims to support local creative businesses to develop the skills needed to secure investment and facilitate access to additional funding.
The initiative is part of the government's national Create Growth Programme to help grow creative industries nationwide.
Create South East is one of the first six regions to run the Create Growth programme, through a partnership of 13 local and unitary authorities and organisations across the counties of Essex, Kent and Sussex.
The south east scheme is being supported in East Sussex by the county council, who helped secure the programme for the region.
It is being delivered across in the south east by Angels@Essex, Creative UK, Screen South and Wired Sussex.
Cllr Keith Glazier, leader of East Sussex County Council, said: "I am delighted that creative industries in East Sussex are able to benefit from the Create South East programme.
"The creative sector is a national success story for the UK, generating £108 billion a year and employing over 2.3 million people nationwide.
"I encourage local creative businesses to find out more about the programme and how it could help their companies grow as they take the next steps on their development journeys."
Crowborough based construction marketing specialist Morton Waters is part of the first cohort of 22 businesses working across creative industries in Essex, Kent and Sussex to have secured a place on the Create South East programme.
Having been taken through a business diagnostics session with industry experts, the team at Morton Waters will now start a nine-month mentoring and workshop programme to help get the company ready for commercial investment.
Charlotte Waters from Morton Waters said: "We were thrilled to be accepted onto the Create South East programme as it will help us to understand what we can do to grow the business to offer better service to our clients and optimal prospects to our staff.
"When you have no formal business training it can be daunting to look to the future and imagine what you could achieve, so having the input from people who have seen this path before and can give direction from true experience of having grown businesses is a real opportunity for us."
Create South East is accepting applications from local organisations operating in the following creative sectors: advertising and marketing, architecture, crafts, design, fashion, film and TV, gaming, IT and software, music and audio performing arts, and publishing.
The programme will run until 2025.
For more information about the programme and to submit an Express of Interest visit https://createsoutheast.org.uk/