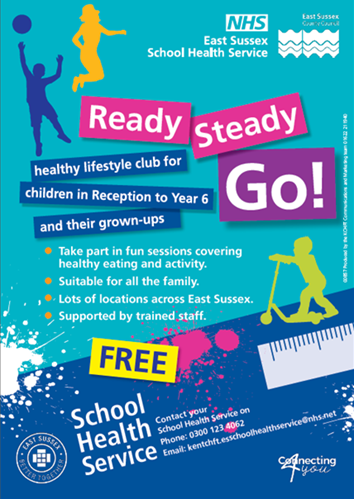 Ready, Steady, Go! is a new weight management service for children aged 4-11 and their families living in East Sussex.
Ready, Steady, Go! is designed to support children whose weight is likely to cause them health problems now or in the future.
Each programme of Ready, Steady, Go! involves eight, one-hour sessions for children, their parents/carers and other members of the family.
The sessions focus on healthy eating and physical activity but also cover a range of other topics which can impact on a child's weight, such as sleep and screen time.
Find out how to take part…