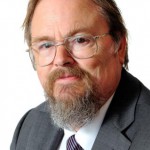 A new initiative has been launched to cut red tape and costs for firms chasing millions of pounds of contracts from two South East councils.
East Sussex and Surrey have created a new website to make it easier for businesses to bid for deals worth over £100,000.
The site lets firms register once to bid for contracts in both counties instead of making more costly approaches to both separately and slashes red tape by simplifying the bidding process. In addition, businesses can pitch for joint East Sussex and Surrey contracts.
It is part of an effort to promote economic growth which has also seen the county councils create Build East Sussex and BuildSurrey websites to help firms pitch for building and repair work from the councils, their main contractors and others in the public sector.
The news comes just days after East Sussex and Surrey won £750,000 of government funding to drive forward public service innovation.
Rupert Simmons, East Sussex County Council lead member for economy, said: "As we are now beginning to see an upturn in the economy, it's vital that companies are allowed to do business with the minimum of red tape to maximise their potential.
"Business doesn't stop at county boundaries and this initiative, the latest example of our close working relationship with Surrey, will ease the process of creating jobs and boosting the economy in both counties."
Peter Martin, Surrey County Council's Deputy Leader, said: "Our role is to help businesses do what they do best – create jobs and promote growth. This new online initiative means firms have more time to spend on money-making rather than filling in forms.
"The BuildSurrey site has already proved to be an innovative way of making it easier for firms to do business with us and I'm sure this new joint initiative will enjoy similar success."
It is expected that up 150 opportunities a year will be advertised and there are plans to expand the site to include other local authorities.