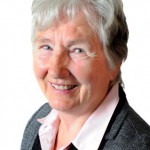 Political leaders on East Sussex County Council have joined forces to sign a pledge showing its commitment to young people in care.
The authority has signed up to a set of guidelines outlining what children in its care, and young people moving from care into adult life, are entitled to expect.
The pledge, backed by the Children In Care Council, was signed by the leaders of all six political groups and members of the Children In Care council, which represents looked after children in Eats Sussex, in a ceremony at county hall in Lewes.
Cllr Sylvia Tidy, council lead member for children and families, said: "When a child is in our care, our responsibility to them doesn't end with providing them with a roof over their head.
"Going into care can be a difficult experience and it's vital children have all the support they need to help them be happy and content, and to develop into well-rounded, confident adults.
"This is an issue which goes beyond party politics and I'm very pleased all groups on the council have given their backing to making this commitment to young people in care."
In the pledge, the council promises:
– To help children find the best available home, where they feel safe, cared about and treated well, for as long as it is needed.
– To help children stay in touch with their family and friends, where it is safe and appropriate
– To encourage children to stay fit and healthy, follow their hobbies and interests, have fun and explore the opportunity to take part in volunteering
– To help them do the best they possibly can at school or in further education, training and employment
– To ensure children will have a social worker who will get to know them well and who will keep in contact and listen to what they say
– To give them all the support and help they need to make a success of moving on from care to adult life
The pledge was signed by Cllr Keith Glazier, Conservative leader of the council, Cllr David Tutt, leader of the Liberal Democrat group, Cllr Trevor Webb, leader of the Labour group, Cllr Phil Howson, leader of the UKIP group, Cllr Ruth O'Keeffe, leader of the Independent group and Cllr Stephen Shing, leader of the Independent Democrat group.