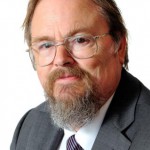 A new campaign is urging people buying used cars to "check it not regret it".
In a campaign, East Sussex Trading Standards officers will be warning consumers to take care when buying a second-hand vehicle.
The launch of the campaign coincides with National Consumer Week, which runs from Monday, November 4 to Sunday, November 10.
"We are urging consumers to check that the vehicle they are buying is safe, legal and what it seems," said Cllr Rupert Simmons, lead member for economy.
"Careful checks could show whether the vehicle you are about to buy has been involved in an accident, a write off or if there is any finance left on the car."
Officers are advising consumers to carry out the following checks
• Get an HPI check on the car if the seller has not carried one out – this will show the car's history
• Consider getting an independent report to see if there are any faults with the car and make sure they are corrected before you buy the vehicle
• Check the MOT certificate to see if it is up to date before you buy a car
• If they car has any service history, ask to check it before you hand over your money
• Test drive the car before you buy it to check you are happy with it
• Shop around and compare prices and don't be afraid to negotiate a lower price with a garage
• Make sure the car comes with a warranty and check what it covers
Consumers looking for Trading Standards approved Car Dealers can contact Trading Standards on 08454 040506 or email  buywithconfidence@eastsussex.gov.uk
Consumers who have problems with a car should seek advice from the Citizens Advice Consumer Service on 08454 040506.