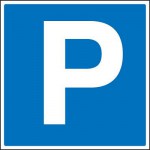 FESTIVE shoppers visiting Lewes, Eastbourne and Hastings can take advantage of free parking on the three Thursday evenings leading up to Christmas.
There will be no fee for on-street parking in the three towns from 4pm on Thursday, December 5, 12 and 19, after East Sussex County Council agreed to suspend charges again this year.
Hastings Borough Council will also suspend charges for its car parks, and parking will be free in Lewes District Council car parks in Lewes, on those dates.
Meanwhile, further free parking in Lewes will be available on Saturday, December 14 and 21, from 1pm onwards, in the Cliffe High Street, South Street (North), Friars Walk, East Street and Little East Street car parks only.
Lewes District Council is also offering free car parking at the multi-storey car park in Newhaven to coincide with the town's Christmas market on December 14.
Cllr Carl Maynard, East Sussex County Council lead member for transport and environment, said: "We know how important the festive season is to traders in East Sussex and we hope the free parking arrangements will go some way to help them this year.
"The county council does not operate off-street parking, but Lewes and Hastings councils have decided to follow suit and offer free parking at the same time.
"We would also encourage other operators to repeat reduced tariffs they have offered in previous years in a bid to ensure the festive season is a successful one for local traders and businesses."
As well as the pre-Christmas parking offer, East Sussex County Council will not charge for on-street parking in Lewes, Eastbourne and Hastings on December 25 and 26 and January 1.
Cllr Maynard added: "People will be able to relax and enjoy the festive period without having to worry about receiving a parking ticket, and visitors to our area who are staying at hotels or with friends and family will not have to rush out and move the car."
Motorists will not be allowed to park on double yellow lines during these times and those using car parks are being encouraged to check charges and not assume they are free at any time.
More information is available online at visit www.eastsussex.gov.uk/parking