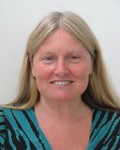 AN ANNUAL report providing evidence to inform what and how services are delivered to improve health and wellbeing of people in East Sussex has been published.
The 2013 report is the first published by the East Sussex County Council since the Public Health Services transferred to the authority from Primary Care Trusts in April.
The document provides evidence to help those in the public sector, who are commissioning services, deliver the best service possible with the reduced resources they have. It also aims to reduce any inequalities in the services on offer to people in the county.
The report will inform delivery of the  seven priority areas set out in  'Healthy Lives, Healthy People' -the East Sussex Health and Wellbeing Board's strategy for 2013-16.
These include;
• The best possible start for all babies and young children
• Safe, resilient and secure parenting for all children and young people
• Enabling people of all ages to live healthy lives and have healthy lifestyles
• Preventing and reducing falls, accidents and injuries
• Enabling people to manage and maintain their mental health and wellbeing
• Supporting those with special educational needs, disabilities and long term conditions
• High quality and choice of end of life care
Cynthia Lyons, Acting Director of Public Health for East Sussex County Council, said: "The report provides a checklist against which commissioning plans and strategies can be compared to ensure they are based on current best evidence."
"Evidence in the report and recommendations of how best to target resources will go some way to ensuring services available to residents in East Sussex are effective in addressing the main issues we face with health and wellbeing."
The full report is available to view online at www.eastsussexjsna.org.uk