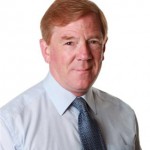 REGISTRATION services in Crowborough will be secured by a move to new premises, council chiefs have said.
Crowborough Registration Office at Beaconwood, in Beacon Road, will close for the last time on Friday, January 31 ahead of the opening of its new base at Hookstead, in Goldsmiths Avenue, on Monday, February 10.
The current premises are leased by East Sussex County Council from Wealden District Council and form part of the Pine Grove complex, which is currently up for sale.
The new registration office, in county council-owned premises, will house offices for the registration of births, deaths, marriages and civil partnerships, and will also offer a new ceremony room for couples wishing to marry or form a civil partnership in the building.
Between Monday, February 3 and Friday, February 7, while the move is taking place, a skeleton service for the registration of urgent births and deaths only will be available by appointment at Uckfield Library.
Cllr Chris Dowling, East Sussex County Council lead member for community services, said: "With uncertainty over the future of Pine Grove, it was vital that we obtained a venue for the registration office which enables us to continue to provide services in the town.
"The space we have available at Hookstead is ideal for the purpose, and allows us to continue to offer an excellent service to the people of Crowborough, a short distance from the old office and in a convenient location.
"The new office will provide a bright, clean space for visitors and staff, including a room which will provide couples with a really memorable setting for their wedding or civil partnership ceremony."
All existing services will be available from the new office, including the production of copy certificates from Crowborough and the surrounding areas dating back to 1837.
The core office opening hours will be 9am to 5pm from Monday to Friday, and by appointment on Saturdays for weddings and civil partnership ceremonies.
The contact details for the registration office remain the same. Registrars can be contacted by calling 01892 653803 or emailing crowborough.registrar@eastsussex.gov.uk
Photo: Cllr Chris Dowling, East Sussex County Council lead member for community services.