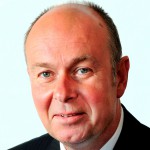 A PRIMARY school near Robertsbridge will close in August, East Sussex County Council's Cabinet has decided.
In recent years pupil numbers at Mountfield and Whatlington Primary School have declined raising concerns about the long term sustainability of the school. Currently there are only three children on roll at the school.  Concerns were also raised by the Diocese of Chichester, which holds the building and land in trust.
The county council held a six week public consultation in September and received 65 responses from the 800 consultation documents distributed.
Speaking after Tuesday's cabinet meeting, Cllr Nick Bennett, the council's lead member for learning and school effectiveness, said: "The decision follows concerns about the school's long term sustainability and capacity to sustain improvements in standards, declining popularity and the its financial viability.
"All children who attended the school have been given the opportunity to go to a nearby school rated 'good' by Ofsted."
A motion put forward by Cllr Kathryn Field to maintain the building for potential future use as a school will be discussed by Full Council.