NATIONAL Apprenticeship Week (3-7 March) is being given a boost by East Sussex County Council.
The Council's Business Services Department is holding an Open Day at county hall in Lewes today (6 March) to showcase apprenticeship opportunities, and earlier this week, Council Chairman Colin Belsey spoke to the Medway Youth Trust about the issue at a Build East Sussex event at Falmer (4 March).  Watch the video here:
The Business Services Department Open Day is helping people with a passion for business to take the opportunity to learn new skills and gain a qualification with East Sussex County Council.
Recognising the growing number of people keen to get into the job market, the council's Business Services Department is offering a number of apprenticeships.
As well as getting on-the-job experience and knowledge of all sections of the department, the apprenticeships offer an opportunity to gain a relevant and recognised qualification.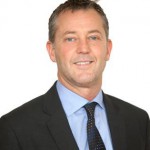 "There are many people who may be leaving full time education or considering a career change that would benefit from an apprenticeship, gaining the knowledge, skills and experience needed for a specific career," said Kevin Foster, East Sussex County Council's Chief Operating Officer (pictured).
"We want to offer a real opportunity to gain that experience and learn a wide range of skills from all areas of the Businesses Services Department while earning a wage."
The 12 month apprenticeship will start in September and successful applicants will be given the opportunity to work across ICT, Personnel, finance, procurement and property.
"We don't want to pigeonhole people," Mr Foster added. "We want our apprentices to experience every aspect of our department."
For more information about apprenticeships visit www.connexions360.org.uk