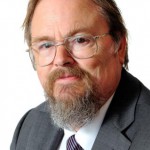 BUSINESSES will be offered the chance to make themselves more 'green' and reduce energy and travel costs at an event in East Sussex.
The business energy event is being co-ordinated by sustainable transport charity Sustrans in partnership with East Sussex County Council, Eastbourne Borough Council and community engagement company Communities Matter.
At the event, to be held at Eastbourne Town Hall on Thursday, March 27 from 8am to 10am, business representatives will be able to get information and support to help them improve energy efficiency and reduce costs.
They can also get information on grants and initiatives including the Smarter Small Business Travel scheme, funded by the European Regional Development Fund and county council, which offers free support to businesses to cut the cost and environmental impact of business travel.
Almost half of UK small and medium-sized businesses spend more than 10 per cent of their annual budget on business travel while electricity bills account for almost 10 per cent of overheads, but £12 billion of energy is wasted every year.
Harriet Knights, project officer for Sustrans, said: "Small and medium-sized businesses don't always have the time or practical support to implement measures to reduce their transport and energy costs. Information and networking events like this can help to fill this gap."
Cllr Rupert Simmons, East Sussex County Council lead member for economy (pictured), said: "In the current challenging economic climate, it's more important than ever for businesses to help reduce their costs. This event can help them to do this and to make themselves more energy efficient."
Cllr David Tutt, leader of Eastbourne Borough Council, said: "I understand that business leaders have busy schedules, but I believe that spending a short time at this event could prove beneficial both to them and Eastbourne and East Sussex Councils who aim to reduce energy consumption locally."
Arlene Lake, chairman of the Eastbourne, Lewes and Wealden branch of the Federation of Small Businesses, said: "This event is well worth a look to help businesses see how they can reduce business overheads and keep their workforce healthy and productive."
Also on offer at the event will be advice on how to access free premises and business travel audits and support for smarter working practices such as promoting an electric bike lease scheme and eco-driving for fleet drivers.
The county council will be promoting its Energy Efficient East Sussex scheme, which offers energy audits, energy efficiency grants and a sustainable business network offering like-minded companies the chance to share ideas.
The event will include breakfast and refreshments. People can register to attend, or find out more about the Smarter Small Business Travel initiative, by emailing harriet.knights@sustrans.org.uk