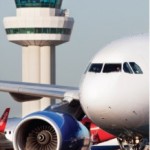 EAST Sussex residents are being invited to give their views on the expansion of Gatwick Airport.
Gatwick Airport Limited has launched a public consultation into the position of a potential second runway in a bid to answer questions and gather the views of local communities.
Gatwick Airport was included in the Airports Commission's shortlist of potential locations for the next runway in the UK, published in December 2013.
Responses received during the consultation period will be used to refine the plans for the second runway and will help the Gatwick Airport Limited decide which option to put forward for further consideration by the Airports Commission.
East Sussex County Council has previously given its backing to Gatwick Airport's proposal for a second runway.
Councillor Rupert Simmons, the county council's lead member for economy, said: "A second runway at Gatwick Airport will help to deliver our key council priority of economic growth and creating jobs for our residents.
"While we support Gatwick Airport Limited's bid, there needs to be investment in the area's infrastructure to ensure any expansion delivers a real benefit to surrounding towns and counties."
A number of consultation events will be held throughout Surrey and Sussex. In East Sussex a consultation exhibition will be held in Crowborough Community Centre on Thursday, April 17 between 4pm and 7.30pm.
To find out more information about the options for a second runway, found out about consultation events and to take part in the consultation, visit Gatwick Airport's consultation page.