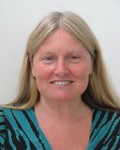 PEOPLE are being reminded to be aware of the early signs of lung cancer as public health chiefs in East Sussex back a national campaign.
East Sussex County Council is supporting the Be Clear on Cancer campaign, which runs across England until the end of April with advertisements on television, radio and in the press.
The campaign aims to raise awareness of possible signs and symptoms of lung cancer – especially a cough that lasts for three weeks or more – and to encourage those with these symptoms to visit their doctor.
The condition is detected in more than 2,500 people in the south east, and 350 in East Sussex, each year, but two thirds of patients are diagnosed at a late stage when treatment which could cure them is not possible.
Cynthia Lyons, East Sussex acting director of public health, said: "People often expect the early symptoms of lung cancer to be painful and obvious, discounting signs which could lead to an early diagnosis.
"If detected early enough, this is a disease which can be treated, allowing people to go on to have a good quality of life.
"While symptoms could have a number of causes, it's better to be safe than sorry and if someone does have lung cancer, the earlier it's diagnosed, the greater their chance of being successfully treated."
The first national Be Clear on Cancer lung cancer campaign ran over three months in 2012, with around 700 extra patients diagnosed in these months compared to the same period in the previous year.
Symptoms of lung cancer could include a cough that has got worse or changes, repeated chest infections, coughing up blood or an ache or pain in the chest or shoulder that has lasted for some time.
Other symptoms could include breathlessness, feeling more tired than usual for some time or losing weight for no obvious reason.