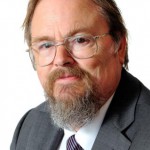 PROJECTS that will create local jobs and apprenticeships have been given a £500,000 funding boost.
A total of 10 applicants were successful in their bid for a share of East Sussex County Council's Social Business Investment Fund.
Social enterprises were invited to apply for financial help in delivering projects that would create jobs for disadvantaged or vulnerable adults and young people, that provided a social or environmental benefit for East Sussex, or created volunteering opportunities.
"We are happy to be able to help social enterprises expand and create new and sustainable jobs," said Cllr Rupert Simmons, the county council's lead member for economy. "These businesses play a vital role in helping to boost the economy in East Sussex."
East Sussex County Council received 27 applications from social enterprises totalling £1.2m and all applications were presented to a panel made up of representatives of the council, voluntary sector and the business community.
Between them, the 10 successful projects are expected to create 25 jobs, 21 apprenticeships and 65 volunteering opportunities.
Hastings Furniture Service, which helps people on low incomes furnish and equip their homes with refurbished items, was awarded £90,000 for its 'Pretty Crafty' project.
Naomi Ridley, the charity's chief executive, said: "We're absolutely delighted that the Social Business Investment Fund panel chose to invest in our Pretty Crafty project over the next two years.
"The project will develop a high quality craft shop and venue for the social enterprise sector, creating dozens of opportunities for volunteers and trainees. We are already hunting for the perfect premises for the project."
East Sussex Credit Union was also successful in its application and was awarded £90,000 to expand its services in East Sussex. The not-for-profit loans and savings cooperative currently has more than 4,000 members who have savings of more than £1.5 million.
Richard Priestman, president of East Sussex Credit Union, said: 'We are very pleased to get this funding from East Sussex County Council. It will allow us to create jobs, volunteering opportunities and extend our savings and loans, and other services across the county."
Read more about the grants and loans available to business, social enterprises and organisations in East Sussex on the county council's grants and loans webpages.
The 10 successful applicants were;
• Age UK East Sussex received a £44,000 grant and £36,000 loan to expand and create new jobs
• East Sussex Butchery Apprentice School received £39,000 towards a butchery training school
• East Sussex Credit Union was awarded £90,000 for an expansion of services in East Sussex
• ESDA Coach Services Limited received £30,000 to expand
• Furniture Now will expand and relocate thanks to an £80,000 grant
• Hastings Furniture Service was awarded £90,000 for its Pretty Craft project
• Hurst Green Community Shop & Co Ltd was given £24,000 for its Hurst Green Hub, including a shop, café and Post Office.
• Little Gate Farm will create a training centre for vulnerable adults thanks to a £32,000 grant
• Mosaic Malarky was given £10,000 towards community arts
• The Work People CIC were awarded £25,000 for an employment agency and hub in Hastings
The Social Business Investment Fund is part of the £6m Economic Intervention Fund (EIF) approved in July 2012 as part of the County Council's capital programme.
The panel deciding on the successful applicants was made up of two county councillors, three independent CVS representatives and two officers from East Sussex County Council.