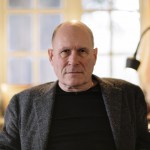 AN OSCAR-nominated screenwriter and critically acclaimed novelist will return to his Sussex roots with an appearance at Eastbourne Library.
Local author William Nicholson earned global acclaim for his screenplays for such box office hits as Gladiator, Les Miserables and Mandela.
While his work in Hollywood may have taken him a long way from his Sussex background, the countryside of his native county is still an inspiration to him and is lovingly conveyed in his novels.
He appears at the library, in Grove Road, on Thursday, May 1 from 7pm to 9pm as part of the Eastbourne Festival.
Cllr Chris Dowling, East Sussex County Council lead member for community services, said: "To have a talk from such a renowned writer is a real coup for the library and should make for a really inspirational and entertaining evening."
As a writer of plays, films, adult novels and teen fantasy, an evening with Nicholson promises to provide a fascinating insight into his life as a writer.
The event will include a short interview and audience questions, including a discussion of his latest novel, Reckless, set in 1962 when quiet, desperate terror lies beneath the glamour of London society as the Cuban missile crisis threatens to plunge the world into nuclear war.
Tickets, which cost £5 and include a glass of wine, are available by visiting the library, calling 0345 6080196 and asking for Eastbourne Library, or emailing library.eastbourne@eastsussex.gov.uk
Bookends, The Library Shop, will be open on the evening of the event with exclusive special offers available to ticket holders.