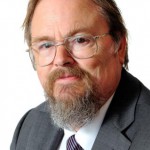 SHOPPERS in East Sussex can pick up a copy of a directory listing approved traders – at a series of supermarket events across the county.
Officers from East Sussex Trading Standards will be out and about promoting its Buy and Support With Confidence directory.
Buy With Confidence allows people to engage the services of trusted traders, while Support With Confidence offers those who need care and support details of approved providers.
Shoppers will be able to obtain a free copy of the directory, which lists members of the schemes who have been vetted and meet a range of criteria.
People will also be able to pick up a free 'Super Sticker', which they can display at their front door warning doorstep traders to stay away.
Cllr Rupert Simmons, East Sussex County Council lead member for economy, said: "Visiting supermarkets is an ideal way for our Trading Standards officers to meet the people they serve face-to-face, in an informal setting.
"These events will also allow people to make sure they have a copy of the sticker, which sends a clear message to cold callers, and directory, which allows people to be confident they are engaging the services of traders and care providers they can trust."
A free copy of the directory can also be obtained by calling the Citizens' Advice Consumer Service on 08454 040506 or emailing buywithconfidence@eastsussex.gov.uk while Super Stickers are available by calling the same number.
More information on Buy and Support With Confidence are available online at www.eastsussex.gov.uk/buywithconfidence and www.eastsussex.gov.uk/supportwithconfidence
Trading Standards will be visting the following supermarkets:
Thursday, May 8 2014 – Sainsbury's, Newhaven (10am to 2pm)
Friday, May 9 2014 – Budgens, Battle (10am to 2pm)
Saturday, May 10 2014 – Waitrose, Crowborough (10am to 2pm)
Friday, May 16 2014 – Sainsbury's, Hampden Park (10am to 2pm)
Saturday, May 17 2014 – Waitrose, Lewes (9am to 1pm)
Friday, May 30 2014 – Tesco, Uckfield (10am to 2pm)
Friday, May 30 2014 – Tesco Extra, St Leonards (3pm to 6pm)
Friday, June 6 2014 – Tesco, Hailsham (10am to 2pm)
Friday, June 6 2014 – Morrisons, Seaford (3pm to 6pm)
Friday, June 13 2014 – Co-op, Peacehaven (10am to 2pm)
Friday, June 13 2014 – Asda, St Leonards (3pm to 6pm)
Friday, June 20 2014 – Waitrose, Eastbourne (3pm to 6pm)