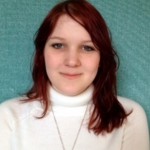 AN APPRENTICE at East Sussex County Council has scooped a prestigious national award.
Charis Wilson, a 25-year-old business administration apprentice in the authority's Business Services Department, has been named Public Sector Apprentice of the Year 2014.
The accolade, awarded by the Public Sector People Managers' Association, was open to all public sector organisations and 14 finalists were selected to compete in a two-day event at Warwick University.
The competition involved a selection of activities to test out a range of skills and competencies, including problem-solving, team work, operating under pressure, flexibility and communication.
Miss Wilson, from St Leonards, a former student at Claverham Community College, in Battle, works in the recruitment support team, supporting recruiting managers and applicants for jobs.
She said: "I was surprised but very happy to receive the award, which hopefully will help me in my future career.
"Doing an apprenticeship is a great way of learning to work in a business environment where we have high standards and provide excellent recruitment support."
Kevin Foster, the council's chief operating officer, said: "This is a brilliant achievement and we are all very proud of Charis.
"The event was created to help showcase the breadth and depth of talent of young people in the public sector and I am delighted that we have been able to be part of such an event."