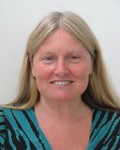 VOLUNTARY groups which improve the health of communities in East Sussex have received a £135,000 funding boost.
East Sussex County Council has awarded money from its public health grant for a pilot project which will run in Lewes, Rother and Wealden districts.
The funding enables the approaches used in Hastings and Eastbourne in the Chances4Change project, a National Lottery-funded partnership between the council and voluntary organisations, to be extended across the county.
The successful bidders are the Newhaven-based Sussex Community Development Association, Wealden-based Action In Rural Sussex and Rother Voluntary Action.
The groups will work with local communities to identify ways to support people to get active, eat healthily and look after their mental wellbeing, by supporting friends and neighbours to set up new, often informal groups and activities to improve their health.
Cynthia Lyons, East Sussex acting director of public health, said: "This pilot is all about recognising the strengths and potential that communities have to work together to make healthier choices easier choices in their own neighbourhoods.
"Our voluntary sector partners have a track record in encouraging local groups and communities to lead the way and this project will complement and build on the work they are doing already."
Penny Shimmin, chief executive of Sussex Community Development Association, said: "We are delighted to have been awarded this contract and look forward to building on our work with local communities to celebrate their assets and build health."
Teresa Gittins, deputy chief executive of Action in rural Sussex, said: "We are looking forward immensely to working with communities and individuals in Wealden district and would encourage anyone interested in getting involved to contact us."
Martin Fisher, chief executive of Rother Voluntary Action, added: "This funding will enable us to work with local people to both gather their ideas and put them into practice on the ground with the aim of helping all of us become healthier and more active."
Funding for Chances4Change scheme was previously awarded last year for activities in Hastings and Eastbourne, supported by councils for voluntary service Hastings Voluntary Action and Eastbourne-based 3VA.
Anyone interested in getting involved in a project is asked to email vicky.lawrence@ncda.org.uk for Lewes district, martin.fisher@rothervoluntaryaction.org.uk for Rother and teresa.gittins@ruralsussex.org.uk for Wealden.
General information about Chances4Change in East Sussex is available by emailing tina.cook@eastsussex.gov