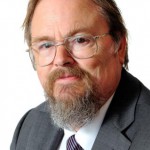 A PIONEERING East Sussex-based service aimed at combating fraudsters has saved potential victims across Britain more than a million pounds.
The work of the National Trading Standards Scams Team, hosted by East Sussex Trading Standards, is being highlighted as part of Scams Awareness Month, which runs throughout May.
The team was set up in 2012 to identify potential victims of mail, telephone and email fraud, who are referred to their local Trading Standards team for help and support.
A total of 119 local authorities across the country are signed up to the scheme, which has so far identified 1,265 confirmed victims and £4.3 million of money lost to fraudsters and saved victims £1.3 million by intervening before people have handed over cash.
Across East Sussex, West Sussex and Brighton & Hove, the team has identified 284 confirmed scam victims who have lost £1.1 million to scams.
Cllr Rupert Simmons, East Sussex County Council lead member for economy, said: "People who perpetrate this kind of fraud prey on the vulnerable, damage consumer confidence and blight the lives of victims and their families.
"I'm immensely proud that here in East Sussex we're leading the way on a scheme which is making a real difference in combating this problem and helping victims."
Among those to fall victim to scams, which can include fake lotteries, fraudulent lenders and charity scams, is pensioner John Roy, from Eastbourne.
He was tricked by fraudsters asking for money to repair his computer and letters for bogus prize draws, leaving him thousands of pounds out of pocket.
East Sussex Trading Standards was able to educate him on how to avoid falling victim to scammers in the future and advised him to install a block on unsolicited calls.
Mr Roy's wife, Mary, said: "It was terrible the number of calls we were getting and at one stage it was happening so often we could barely put the phone back on the hook before it rang again.
"It made me quite ill but having the block put on means I'm able to relax and I don't get tense every time the phone rings anymore.
"These people are very polished and it's easy to be tricked but I'd say to anyone who gets these kind of calls, just tell them you're not interested and refuse to speak to them – don't enter into a conversation with them."
The National Trading Standards Scams Team, which is funded by the National Trading Standards Board, aims to gather intelligence on scams and raise public awareness of the damage they cause, to educate victims and potential victims and prevent more people falling prey to scams.
Anyone who thinks they may have become a victim of mail, telephone or email fraud is asked to report it by calling the Citizens Advice consumer service on 08454 040506.