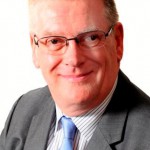 SUPPORT and services available for carers in East Sussex are being promoted as part of a national campaign.
As part of Carers Week, East Sussex County Council is supporting a series of events around the county to ensure people looking after ill, frail or disabled family members, partners or friends, know about the help available to them.
Events range from information stands at Eastbourne's Arndale Centre and Crowborough Library to a coffee morning in St Leonards and a supper club in Lewes.
"Many people looking after loved ones don't consider themselves carers and are completely unaware that there are a range of services available to help them on a daily basis," said Cllr Bill Bentley, East Sussex County Council's cabinet member for adult social care.
"As part of Carers Week, which runs from Monday, June 9 to Sunday, June 15, we are promoting a range of events across East Sussex that will give carers as much information as possible about the support available."
"Without the right level of support, life as a carer can be extremely difficult. We want to make sure that those people looking after family members, partners and friends have access to all the help and support available."
In May, East Sussex County Council made a pledge as part of this year's campaign to reach out to as many carers as possible and work with partners to hold events and raise awareness of the help available.
Cllr Bentley said: "Adding our pledge to the Carers Week Quest demonstrates how important we think these support services are and our commitment to working with others to ensure no-one is left struggling to cope."
For a full list of Carers Week events across East Sussex visit www.eastsussex.gov.uk/socialcare/carers/default.htm
To find out more about the support available to carers visit www.eastsussex.gov.uk/socialcare/carers
To find out more about Carers Week and how to get involved visit www.carersweek.org