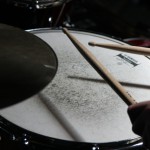 YOUNG musicians from across East Sussex will be showing their rhythm at an annual event in the county.
East Sussex Music Service stages its Annual Percussion Concert at Sussex Downs College, in Mountfield Road, Lewes on Wednesday, July 2 2014 from 7pm to 9pm.
The concert will give people a chance to see – and hear – percussion ensembles from across the county perform together in a celebration of music.
The event will feature a premiere performance by the South Downs Percussion Group and performances from invited guests including the dance group Street Funk and the adult Ouse Valley Samba Band.
Richard Sigsworth, acting head of the East Sussex Music Service, said: "This concert is one of the highlights of the year and a chance for people to enjoy the wealth of young musical talent we have in East Sussex.
"The sight and sound of percussion ensembles in full flow is quite a spectacle and the audience is assured of an entertaining evening."
The event will also see the presentation of prizes to the winners of the music service competition to find the county's 'fastest rudiment' – the building blocks for percussive beats, fills or patterns.
The competition, which was open to percussion students across East Sussex, will offer prizes including a lesson with world-renowned drummer Ralph Salmins, who has performed with the likes of Elton John, Paul McCartney and Van Morrison.
Tickets for the concert, priced £3 or £1.50 for concessions, are available on the door.