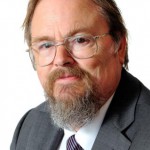 ANOTHER unscrupulous tobacco trader has been brought to justice – after clocking up his second conviction in three years.
Fahmi Omar Ahmed was handed a 12-month community order after admitting selling illegal tobacco products at his shop, Azmar, in London Road, St Leonards.
The 27-year-old was caught after Trading Standards officers inspecting the store in October last year found foreign cigarettes and rolling tobacco without the required health warnings and products made for the illegal tobacco market.
Ahmed, of William Road, St Leonards, was ordered to carry out 140 hours' unpaid work and to pay £200 costs, a £60 victim surcharge and the £1,000 costs he still owes from a previous conviction three years ago.
The defendant, who was sentenced at Hastings Magistrates' Court on Wednesday, June 4 2014, was also ordered to forfeit for destruction the tobacco seized.
His conviction came just two weeks after Fazel Kader, 32, of Eversfield Place, St Leonards, was given a 12-month conditional discharge for selling illegal tobacco at his shop, Margo's Market, in Claremont, Hastings.
Cllr Rupert Simmons, East Sussex County Council lead member for economy, said: "This is another excellent result for Trading Standards and should stand as a warning to anyone tempted to try and make a quick buck by selling illegal tobacco.
"As well as depriving the exchequer of duties paid on legitimate products, selling illegal tobacco of uncertain provenance puts at risk the health of those who buy it, and places money into the hands of organised criminals.
"I'd strongly encourage anyone who knows or suspects this kind of activity to report it, to allow our Trading Standards team to continue their excellent work in partnership with the police and other partners on the East Sussex Tobacco Partnership."
Anyone who suspects illegal tobacco is being sold is asked to report it by calling Crimestoppers, anonymously, on 0800 555111.