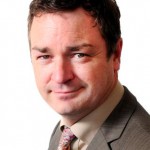 A CASH boost of almost £700,000 will help East Sussex County Council cut congestion and encourage walking and cycling.
The Department for Transport has announced funding of £684,000 as part of its Local Sustainable Transport Fund aimed at supporting local economic growth, improving health and cutting congestion and carbon to provide environmental benefits.
The money will enable the county council to continue a number of projects that help make walking, cycling and public transport a realistic and achievable choice for everyday journeys, especially for getting to work or education.
Cllr Carl Maynard, lead member for transport and environment, said: "This funding is fantastic news. The projects this money will support offer benefits for the local economy as well financial and health benefits for residents.
"I hope the boost to these projects will enable sustainable travel to become a real choice for many more East Sussex residents."
The funding will support the East Sussex Wheels 2 Work scheme – which provides affordable, flexible and independent transport through the loan of a scooter and motorcycle and an electric cycle – the Sustrans Bike It Programme and the Smarter Business Travel project, which is working with schools and businesses and organisations offering training and opportunities.
The money will go even further and enable East Sussex County Council to enhance the already established Cycle Hub at Eastbourne and activities run by the Sussex Community Rail Partnership to help people connect with the local railway. The initiatives and projects will continue to be operated in Newhaven and Eastbourne and extended into Bexhill and Hastings during April 2015 – March 2016.
The initiatives will also complement improvements to the sustainable transport infrastructure made possible thanks to the recently announced Growth Deal for the South East Local Enterprise Partnership.
East Sussex County Council is also a partner to the South Downs National Park and the New Forest National Park '2 Parks Programme', which delivers projects and initiatives that support sustainable visitor travel. This programme also successfully secured £2,053,000 of Local Sustainable Transport Funding from the Department for Transport, and the county council will receive a share of this along with the other local authority highway authorities in the park boundaries.
The South East Local Enterprise Partnership was given £443 million as part of the Government's Growth Deal. The money will be used to fund projects in East Sussex, Essex, Kent, Medway, Southend and Thurrock which will boost jobs, housing and transport links.