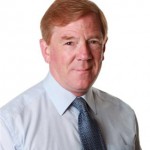 WEDDINGS and ceremonies will be able to return to an historic East Sussex location after two councils completed a 'land swap' deal.
East Sussex County Council and Lewes District Council officially exchanged Southover Grange and The Maltings on Tuesday, July 8, a move that will ensure the future of two landmark Lewes buildings.
The county council, which previously leased part of the first floor of Southover Grange for its registration office, has not been able to provide ceremonies there for over a year due to inaccessibility.
The service will remain in the 16th century manor house for the long term after the county council took over ownership of the entire building, in exchange for The Maltings, historic home of the East Sussex Record Office, which has moved to The Keep, in Moulsecoomb.
Cllr Chris Dowling, county council lead member for community services, said: "Southover Grange will provide a stunning location for weddings and other ceremonies such as civil partnerships, naming ceremonies and citizenship ceremonies, for which there has been an increasing demand in recent years.
"We will now embark on an exciting programme of refurbishment that will see a suite of new ceremony rooms on the ground floor and make the first floor interview rooms accessible for all with a lift.
"We would ask the public to bear with us during these works. Once completed, we will have a home for the registration service which is fully accessible and a beautiful space where people can celebrate their special day."
Once finished, the county council hopes the venue will prove popular with couples and an increase in visitors will benefit local businesses.
Part of the ground floor of Southover Grange is occupied by The Guild, a local partnership of artists and craftsmen, which will remain in place, alongside the café which offers refreshments to users of Southover Gardens.