COUNCIL leaders face more tough decisions if estimations of a further £90million worth of savings prove correct.
In a report on the authority's finances cabinet members at East Sussex County Council were told that, if assumptions are right, they may need to make savings of between £70million and £90million in the three years from 2016. Watch our video with deputy leader David Elkin.
In recent years, the authority has reviewed the way it delivers many services to ensure the best use of its resources and is in line to make £89 million of savings between 2010 and March 2016.
But at Tuesday's cabinet meeting, members were warned that an expected continued reduction in central Government funding could leave them needing to find that amount again to balance the books between 2016 and 2019.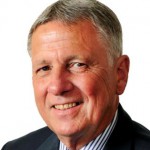 "Due to next year's general election, there are many unknowns for local authorities," said Cllr David Elkin, deputy leader and lead member for resources. "As we start planning future budgets, we need to prepare for the worst case scenario."
The authority has already drawn up a budget plan for the next financial year, 2015/16, but needs to identify possible savings for the three years from 2016.
"As with every local authority, we will have to make some tough decisions to achieve any additional savings over the next few years," Cllr Elkin added. "There is every possibility that residents will see major changes to the way the county council provides service as a result."
As it prepares to consider further savings, the cabinet renewed its commitment to four priorities;
Driving economic growth
Keeping vulnerable people safe
Helping people help themselves
Making best use of the council's resources
Cllr Elkin added: "As with all the changes we have made so far, we will continue to work with residents and organisations to ensure that no one is left without access to a service that they rely upon, although it would be naïve to assume that there will be no change to services.
"Our approach is, and will continue to be, to look at what services we need to deliver and work with residents and partners to deliver these to the highest standard with the money available."
He added: "This is only the start of planning process and a lot can change in the months before the budget is finalised and approved, but we need to identify potential savings for the coming years to ensure we are in the best position to deal with any eventuality."