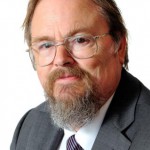 BOGUS websites are scamming vulnerable people by claiming they can deal with applications for a Blue Badge.
East Sussex County Council's Trading Standards team is warning people wanting to apply for the permit to avoid websites charging as much as £45.
"These websites are targeting some of our county's most vulnerable people," said Cllr Rupert Simmons, lead member for the economy. "They are taking people's money and never deliver the Blue Badge they promise.
"We want to stress there are only two organisations that deal with applications for Blue Badges; East Sussex County Council and the Government. It should only cost £10 to apply for a Blue Badge, money that will be returned should your application be unsuccessful."
People wanting to find out more about the Blue Badge scheme or apply for a permit, should visit www.gov.uk or www.eastsussex.gov.uk
Alternatively residents can call the helpline on 01323 464244 on Mondays, Wednesdays and Fridays between 9am and 4pm.