PROJECTS to drive economic growth in East Sussex have been hailed a success with the latest figures showing improvement.
A report to cabinet this week acknowledged the achievements that have been made so far by East Sussex County Council and partners, but looked forward to projects that will further boost the county's economy. Watch our video with lead cabinet member, Councillor Rupert Simmons.
Since the launch of the county council's Capital for Growth Fund at the end of 2012, 648 new jobs are expected to be created through council grants and loans – which is worth £22,680million* to the economy of East Sussex.
On top of this, the number of job seekers allowance claimants in East Sussex fell by 2,475 between May 2013 and May 2014.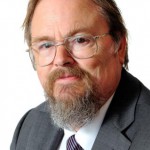 "Economic development is a key priority for the council and this is a magnificent achievement in what is only a first stepping stone," said Cllr Rupert Simmons, East Sussex County Council's lead member for economy. "All this has been achieved in the first year and we have many, many more plans of investment ahead of us."
Working with district and borough councils, the business community and education providers, the county council aims to increase prosperity with investment in infrastructure, skills and training and local business.
As well as its own capital investment, the county council works in partnership with others to drive growth and actively encourages investment in the county's infrastructure including HS1 which will reduce train times from Hastings and Bexhill to London by 40 minutes and improvements to the A22/27.
Recent funding announcements for the South East Local Enterprise Partnership and the Coast 2 Capital Local Enterprise Partnership amount to investment of more than £66million for East Sussex.
"This is an excellent outcome for East Sussex," Councillor Simmons added. "But we can further accelerate that figure with match funding and private business investment in advance of £80million.
"In addition, the county council's own capital investment programme will increase investment in the county unlocking the potential for growth over the next 6 years."
He added: "We have worked with all our strategic partners, particularly the five district and borough councils, in trying to realise the potential of East Sussex and the business community has been right at the heart of every investment we have made in economic growth."