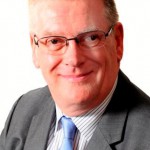 AS part of a consultation on how the meals in the community are provided and funded, East Sussex County Council is hosting an information event.
The event will bring together residents that have meals delivered to their home and potential service providers at The Civic Centre in Uckfield on Wednesday, September 3 2014.
Representatives from interested businesses can attend the event to find out more about this service, while residents are being invited to meet prospective providers, ask questions to county council officers and discuss concerns.
Along with the current consultation, the event will help the council to draw up final proposals for meals in the community that take into account residents' view and the alternative options available in the county.
"This is a really important part of the consultation process," said Cllr Bill Bentley, East Sussex County Council's lead member for adult social care. "The county council cabinet wants to make sure that, when we come to making the decision about the future of the service, we have all the information in front of us.
"As well as giving potential providers the opportunity to find out more, this is the perfect opportunity for those people using the current service to find out about the options available and discuss their concerns with council officers."
For interested businesses, the first part of the event runs from 10.30am to 12.30pm. Residents are invited to attend between 1pm and 3.30pm.
Businesses can apply for a trade stand for the afternoon session.
To find out more about the event, the consultation, to book a trade stand or to book a place, call 01273 481565 or email policy&strategyadmin@eastsussex.gov.uk
East Sussex County Council is consulting those using the service directly, but residents can contribute to the consultation by visiting https://consultation.eastsussex.gov.uk/adult-social-care/mic
The consultation runs until Tuesday, September 16, 2014.