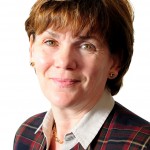 THE board behind a major improvement scheme for Uckfield town centre is asking people to 'bear with us' after work began on the scheme.
Contractors moved in on Monday (September 22 2014) to begin the first stage of the £2.5 million Uckfield Town Centre Highway Improvement Scheme, removing and replacing paving and installing new street lighting.
While some delays were reported at peak times in the opening days of the project, the scheme board, made up of representatives of East Sussex County Council, Wealden District Council and Uckfield Town Council, said this was not unexpected and asked motorists for their patience.
Cllr Claire Dowling, East Sussex County Council member for Uckfield, speaking on behalf of the project board, said: "With any project on this scale there is bound to be some disruption. The board is aware of the delays motorists are experiencing at peak times and is working to try and mitigate them.
"We have had signage in place and staff present at key points affected by the scheme to ensure motorists and pedestrians are aware of the work and the diversion routes and we have requested additional 'Uckfield open for business' signs to be placed in key locations.
"There are highways engineers and managers on site and out on the roads during the morning and evening rush hours monitoring the situation and reviewing the options. We expect that conditions will improve as motorists adjust to the temporary traffic arrangements.
"We would ask people to bear with us while we deal with any problems and I can't stress enough how important it is that we get the message out there that despite the work being carried out, Uckfield remains open for business."
The first stage of work, scheduled to last for eight weeks, is on the southern end of High Street between Framfield Road and Bell Lane, with this section of road closed to southbound traffic and a diversion route in place along Bell Lane and the A22 bypass.
The scheme contractor, Colas, has set up its compound on the site of the new car park being built at Uckfield Railway Station by Network Rail.
The space available at this location means the contractor can have building materials delivered in bulk and stored, avoiding the need for daily deliveries and the resultant impact on traffic congestion.
The free shuttle bus service running for passengers living in New Town and Ridgewood, which connects with southbound bus services at Uckfield Bus Station, was reported to be running smoothly.
People who have comments or enquiries about the scheme are asked to call the East Sussex Highways Contact Centre on 0345 6080193 or via Twitter @esccroads
More information can be found online at www.eastsussex.gov.uk/uckfieldtransport