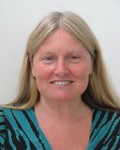 ACT quickly if you spot blood in your pee – that is the message from health experts at East Sussex County Council.
The authority's Public Health team is lending its support to the national Be Clear on Cancer campaign which runs until November 23.
"Blood in your urine can be caused by a number of things, but it could be something as serious as bladder or kidney cancer," said Cynthia Lyons, ESCC's Public Health director.
"That is why we are urging anyone who notices blood to contact their GP immediately. The quicker you act, the better your chances of beating the disease."
Each year around 17,000 people in England are diagnosed with bladder or kidney cancer1 and approximately 7,500 die from these disease2. Cases are rare in people under 50 and the risk increases with age.
If bladder and kidney cancers are diagnosed at the earliest stage survival rates are as high as 96 per cent, at a late stage that drops as low as 33 per cent1.
In East Sussex 211 cases of bladder or kidney cancer were registered in 2012, the number of registered deaths in the same period from these cancers totalled 1133.
– In Eastbourne 37 cases were registered and 30 deaths
– In Hastings 37 cases were registered and 11 deaths
– In Lewes 36 cases were registered and 19 deaths
– In Rother 50 cases were registered and 21 deaths
– In Wealden 51 cases were registered and 32 deaths
"It is estimated that around 1,0004 deaths from bladder and kidney cancers could be avoided in England every year," Cynthia Lyons added.
"If you, or someone you know, have experienced blood in your pee – even if it only happened once – seek medical help as soon as possible and avoid becoming a statistic."
Other symptoms of bladder cancer can include needing to pee very often or very suddenly and pain while peeing. Symptoms of kidney cancer can include a pain below the ribs that doesn't go away or a lump in the stomach.
For more information on bladder and kidney cancers visit www.nhs.uk/bloodinpee
Notes to editor:
1 Source: Incidence data supplied by Knowledge And Intelligence Team (South West), PHE based on NCRS and NCDR dataset
2 Source: Deaths data supplied by Knowledge And Intelligence Team (South West), PHE based on ONS data
3 Data supplied by South West Knowledge and Intelligence Team, PHE (incidence data based on National Cancer Registration Service and National Cancer Data Repository datasets, mortality data based on ONS data).
4 British Journal of Cancer (2009) 101, S115–S124. doi:10.1038/sj.bjc.6605401. Published online 3 December 2009