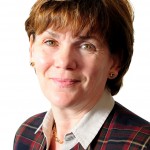 THE first stage of a scheme to improve Uckfield town centre is due to be completed on schedule – in time for the busy Christmas period.
Contractors working on the Uckfield Town Centre Highway Improvement Scheme were this week putting the final touches to work on the southern end of High Street.
The eight-week programme, which includes new paving, street lights and 'smart' traffic lights, is due to be completed, and the road fully reopened, by Sunday, November 16.
The second stage of the scheme, which will see work on the larger section of High Street, is scheduled to start in late spring 2015.
Cllr Claire Dowling is a member of the scheme project board, made up of representatives of East Sussex County Council, Wealden District Council and Uckfield Town Council.
She said: "We appreciate and understand that the work, and the partial closure of High Street, has caused inconvenience and we'd like to sincerely thank people for their patience and understanding.
"We're pleased that this stage is finishing on schedule, which means that there will be no disruption during the busy Christmas period.
"Hopefully, the work which has now been completed gives an indication of how the scheme overall will benefit Uckfield, both by creating a more attractive environment and easing congestion.
"We will ensure we work closely with businesses in the town centre before the arrangements for the second stage are put in place, so we can minimise any disruption."
Work completed has included installing high quality Yorkstone paving slabs and new street lights as well as the traffic lights at Bell Lane and Framfield Road which have new software systems to improve the traffic flow at both junctions, the programming of which will commence in late November.
The scheme has also seen the installation of new drainage gullies, improved visibility at the junction of High Street and River Way and widened footways outside the railway station.
The second stage will see footway widening, repaving, new street lights, traffic signals and street furniture on High Street between Bell Lane and Church Street, and will also affect Bell Lane, Civic Approach, Library Way, Church Street and Hempstead Lane.
The third and final stage of the scheme, the dates for which are to be confirmed, will see improvements at Uckfield Bus Station.
The work is being paid for from contributions of up to £3 million of 'section 106' money – paid by developers as a condition of planning agreements for building new homes in Uckfield.
More information about the scheme is available online at www.eastsussex.gov.uk/uckfieldtransport