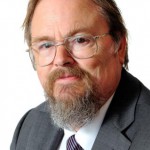 A BUSINESS park which expanded with the help of funding from East Sussex County Council has won a prestigious industry award.
Chaucer Business Park in Polegate was named 'commercial development of the year' at the 2014 UK Premier Guarantee and The Sunday Times Excellence Awards.
The park was built by Connor Developments Ltd in 2011, but extended to offer 40 commercial units and 28 offices with the help of £160,000 from East Sussex Invest 3 –the Government's Regional Growth Fund.
Money from the fund, managed by Locate East Sussex and the county council, enabled Connor Developments  to install a new electricity substation without which the site could not have been expanded or space been offered to businesses with high electricity demands.
David Connor, Managing Director of Connor Developments, said: "This funding just came along at the right time. By paying for the electricity substation, I was able to extend the park within two years.This expansion offered people the opportunity to get from their kitchen table into a high quality work space with low running costs."
There are currently four businesses occupying six units at Chaucer Business Park, employing more than 42 people and many more indirectly.
The award, presented at a special ceremony on Friday, November 14, recognised the care taken in the design and construction of the park to create spaces for small businesses to thrive.
"We are delighted that Chaucer Business Park has been recognised with an award," said Councillor Rupert Simmons, East Sussex County Council's lead member for economy.
"The facility has proved a real success story, having won funding for expansion through our East Sussex Invest 3 programme, which offers funding for businesses to grow.
"The development has provided a home, at an affordable price for many small businesses to thrive and the result has been the creation of hundreds of new jobs in the area."
Grants and loans are available through the county council to enable businesses to grow and create new jobs. For more information on the help available visit www.eastsussex.gov.uk/businessgrants