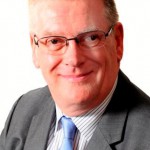 A HIGH-tech approach is being trialled which could help people with dementia stay independent for longer.
East Sussex County Council is conducting a pilot which sees people with the condition who have opted into the scheme equipped with GPS personal locator devices.
The equipment allows people with dementia or short-term memory loss to be quickly located if they go missing or are in trouble, so relatives, carers or the police can assist them.
A range of technology is being trialled with varying functions, including allowing people to summon help by pressing an SOS button, alerting the authorities in the event of a fall or triggering an alert if someone leaves a designated 'safe area'.
Cllr Bill Bentley, county council lead member for adult social care, said: "It's vital we do everything we can to help people with dementia live independently in their own homes, and this technology can help us to do just that.
"This is not about keeping tabs on people – it's about keeping them safe, avoiding their suffering a fall or medical problems such as hypothermia and ensuring they can access help if they get into difficulty.
"This kind of technology is not right for everyone and is only being used where there are real benefits and with the full consent of the family, individuals and carers concerned.
"This is not about replacing good quality care but supporting it, keeping people safe and providing peace of mind for their loved-ones."
The pilot scheme, being run in partnership with Sussex Police, is being trialled with 12 clients referred by the council's adult social care team and initially five referrals from the police, who are often called upon to try and locate people with dementia who have gone missing.
Sgt Lynda Lynch, missing persons co-ordinator for Sussex Police, said: "We devote a huge amount of resources to missing person enquiries, which can include scouring CCTV and deploying officers to locations where they might be.
"This kind of technology enables us to locate missing persons much more quickly and easily, ensuring we can get to them and bring them home safely before they come to any harm."
The six-month trial is part of a wider pilot of Telecare technology to help people in their home, which includes personal alarms and sensors to detect fires or falls.
A range of different locator devices is being tested. At the end of the trial, the results of the pilot scheme will be examined to assess whether it should be extended to more people.