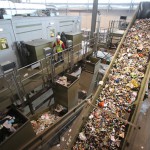 PEOPLE in East Sussex are being urged to back a national initiative aimed at recycling more plastic.
East Sussex County Council is supporting the Government-backed Pledge 4 Plastics campaign, which urges people to recycle one extra plastic bottle per household per week.
The council says recycling more plastics will help it save money which could be spent on other essential services.
Plastic bottles and tubs can be remade for their original function or turned into anything from children's toys, football shirts or garden furniture to duvets, pens or kitchen utensils.
At present, around 40 per cent of the county's waste is recycled or composted, but the council aims to drive that figure up to 50 per cent by 2020.
The average UK household uses more than 440 plastic bottles a year, but only recycles around 250 of them.
Cllr Carl Maynard, East Sussex County Council lead member for transport and environment, said: "Thanks to East Sussex residents, we recycle a good deal more waste than was the case a year ago, but we can still do more.
"Most of the packaging thrown in the bin is used as fuel to produce energy, but this still costs money which could be spent elsewhere. We'd save £50,000 each year if we recycled all the plastic packaging thrown away in East Sussex.
"Just recycling one extra plastic bottle a week can make a real difference, help us to achieve our recycling target and free up money which can be spent on the things that really matter to people."
In the Eastbourne, Hastings, Rother and Wealden areas, plastic pots, tubs and trays, plastic bags and film can be recycled as well as plastic bottles.
To recycle plastic bottles, people are asked to give the bottle a quick rinse, squash the air out, remove bottle tops and place them in their recycling container.
Plastic pots, tubs and trays should have any sleeves, peelable film lids or bubblepads removed before recycling.
More details about local recycling arrangements and the kind of waste accepted are available on the websites of, or by contacting, local borough or district councils, which are responsible for waste collection.
More information about Pledge 4 Plastic is available online at www.pledge4plastics.co.uk