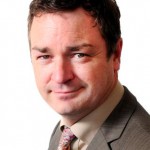 PAPER parking permits will become a thing of the past with the introduction of a new virtual system.
East Sussex County Council's newly launched permit system will allow residents to apply online and means paper permits will no longer have to be displayed.
The introduction of the new system follows the successful implementation of cashless parking last year.
"We want to make purchasing a parking permit as easy as possible for all our residents," said Councillor Carl Maynard, lead member for transport and environment.
"People have busy lives and are not always able to get to a parking shop or Parking Information Centre. The new system will also reduce the need for paper permits making the entire system more environmentally friendly.
"The other benefit of the paperless permits is that it helps to prevent loss, theft and forgery which can have a financial impact on the taxpayer."
Permit details will be linked to a central database which will appear on the handheld computers used by enforcement officers allowing permits to be checked.
Online applications can be made at any time and applicants will receive an email when their permit has been approved with a link to a secure site to make payment. Permits will only be valid once payment has been made.
Applications can still be made in person at the parking shops or Parking Information Centre and by post.
Paper permits will be gradually replaced and permit holders will receive a reminder email or letter when their permit is due for renewal. Motorists must continue to display their paper permit until they have renewed it online.
Initially only residents permits will be virtual, but there are plans to replace the current business permits and scratch card permits.
For more information visit www.myringgo.co.uk/eastsussex