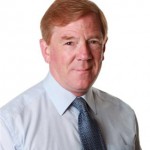 SPRING marks a fresh chapter for Newhaven as the town's new library prepares to open its doors.
The new facility, which occupies a large, modern space on the ground floor of the former M&Co premises, at 36, High Street, will open to the public on Saturday, March 14 2015.
The new facility, being created with £1.6 million investment from East Sussex County Council, is currently being fitted out with IT systems, shelving and other bespoke furniture.
The old library, also in High Street, will close on Saturday, February 21, to allow staff to pack up and move to their new home nearby.
Cllr Chris Dowling, East Sussex County Council lead member for community services, said: "As well as offering more books, films and computers, the new library will create a great space to hold a wide range of community events and activities.
"The new facility is part of the council's programme to enhance and improve our library service. It will allow us to provide a better service to residents in a welcoming, modern environment right in the heart of Newhaven."
When the library closes, services can be accessed online at www.eastsussex.gov.uk/libraries or at other county council libraries.
The Newhaven Library is one of the schemes being developed with a record £13 million investment in libraries by the county council which has also included a new library and social care development in Seaford and a new library and register office in Hastings.