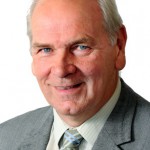 MORE than 1,700 jobs are expected to be created thanks to a £5.7 million funding boost for East Sussex.
New employment space and transport improvements in Bexhill, Eastbourne and Hailsham will result from the expansion of the Government's Growth Deal scheme.
The cash boost, to be delivered between 2016 and 2021, is part of a £46.1 million investment resulting from a successful bid for Growth Deal funding by the South East Local Enterprise Partnership (SELEP).
The investment will add to the £66 million East Sussex received last summer from the first round of Growth Deals, which is being used mainly for transport infrastructure projects.
Cllr Keith Glazier, leader of East Sussex County Council, said: "This latest round of funding is another boost to the county's economy, allowing us to improve our infrastructure and create new jobs.
"The Growth Deal is all about allowing money for economic development to be delivered locally, using local expertise to channel funding to those areas where it will have the greatest impact."
The latest round of funding includes £2.6 million to improve road links to the new business park being created in north east Bexhill, close to the Bexhill to Hastings Link Road site, which will also open up land for the development of 400 new homes.
In Eastbourne, £1.7 million will be provided for site infrastructure for the next phases in the development of the Sovereign Harbour Innovation Park.
In Hailsham, £1.4 million will be used to construct a junction and access road linking the A22 with the new Swallow Business Park, set to provide up to 15,000 sq m of employment space.
The three schemes have already secured more than £29 million in private and public sector match funding, meaning they can now progress with around £35 million of secured funding.
In addition to these direct East Sussex allocations, £2m is being invested in a SELEP-wide project for coastal communities including Hastings, to deliver a package of housing regeneration initiatives.
Growth Deals, which are aimed at boosting economic development, are agreed by the Government with local enterprise partnerships across the country.
Projects receiving cash from the funding awarded last year include the north Bexhill access road, linking the new Link Road and business park with local roads, flood defence improvements in Newhaven and a 'sustainable transport corridor' linking Eastbourne and Hailsham.