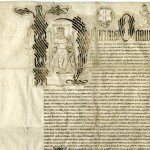 A TREASURE trove of documents relating to one of England's most historic sites will stay in public ownership permanently.
The Battle Abbey Estate Archive has been allocated to East Sussex County Council to be preserved by the county's record office, based at The Keep archive and resource centre.
The documents date back to the early days of the abbey, built by William the Conqueror on the site of his victory over King Harold at the Battle of Hastings.
The archive was placed on deposit at the record office by its private owner in 1961. As part of a scheme allowing artefacts to be donated to the nation in lieu of inheritance tax, it was granted conditionally to the record office in 2005.
Now, the Arts Council, which administers the Acceptance in Lieu scheme, has made the allocation permanent, following the record office's move in 2013 from its old base in Lewes to its state-of-the-art new home in Moulsecoomb.
Cllr Chris Dowling, East Sussex County Council lead member for community services, said: "These documents offer a fascinating insight into the history of Battle Abbey, the lands associated with it and its custodians through the ages.
"The fact the archive will remain in our possession permanently safeguards its future and means the wealth of material contained within it will be freely and publicly accessible for generations to come."
Battle Abbey was founded in around 1071 and received lands across southern England, with most of the Kent and Sussex lands being sold to Sir Anthony Browne, master of the horse, on the dissolution of the monasteries in the 1530s.
In the early 18th century, Thomas Webster, a successful lawyer, bought the Battle Abbey estate and converted the abbey ruins into a home.
The archive contains several charters relating to the monastery, the earliest of which is a notification by Henry I in 1101 granting the abbot the right to hear all pleas against his tenants in his own court.
It also includes a charter of Henry VIII granting the land to Sir Anthony, including a magnificently decorated initial letter 'H' depicting the King.
Most of the material dates from the 18th century onwards, including documents relating to the Wealden iron industry, old estate maps and letters from Godfrey Webster, a descendant of Thomas Webster, who was killed in the First World War while serving with the Grenadier Guards.