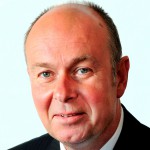 THERE will be no money making tasks or boardroom visits, but 500 hard working young people could be hearing the phrase "You're Hired" this summer.
East Sussex County Council and its partners have set themselves a challenge to find 500 businesses able to offer apprenticeships to young people and strengthen the county's workforce in the process.
The authority is teaming up with the National Apprenticeship Service, the five district and borough councils, colleges and training providers, the Alliance of Chambers East Sussex, the of Federation of Small Businesses, the Youth Employability Service and Apprenticeships in Sussex to call for willing businesses to come forward over five months.
The campaign kicks off on Monday, March 9 – the beginning of National Apprenticeship Week – with launch events at Eastbourne Town Hall, Stade Hall in Hastings and Lewes Town Hall.
Representatives from businesses across the five district and boroughs will be able to meet others in the business community, apprentices and apprenticeship training providers and hear how taking on an apprentice can benefit their company.
"Apprenticeships offer a great opportunity for companies to create a highly skilled and motivated workforce, and for young people to get the experience and training they need to contribute fully to the business," said Councillor Nick Bennett, the county council's lead member for Learning and School Effectiveness (pictured).
"We are determined to get 500 businesses to pledge to take on an apprentice and I would urge as many people as possible to find out more about how they can get involved."
Apprenticeships include a mixture of on-the-job and off-the-job training and can take between one to four years to complete depending on the level of qualification.
As well as mentoring their new member of staff, companies have to pay a minimum hourly wage of £2.73, although many choose to pay more.
The cost of training an apprentice aged 16 to 18 is fully funded by government, with 50 per cent of training costs paid for 19 to 24 year olds and up to 50 per cent for over 25s.  Grants of up to £1,500 are available if the business has fewer than 50 employees and has not taken on an apprentice in the last 12 months.
The campaign runs for from March until August, in which time the county council and partners have pledged to match 500 young people with 500 apprenticeship opportunities.
Businesses can find out more at the launch events, which run from 5.30pm to 7.30pm on Monday, March 9 and book a place at one of these events by emailing ethan.moore@eastsussex.gov.uk
To find out more about apprenticeships call the National Apprenticeship Service on 0800 015 0600 or visit www.apprenticeships.gov.uk