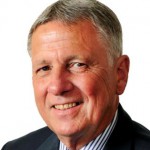 BUSINESSES across East Sussex can find out how to boost their chances of landing construction contracts at the annual Build East Sussex Marketplace event.
Build East Sussex, a network of construction and built asset sector professionals led by East Sussex County Council, is hosting the event for the sixth year running.
At this year's event, taking place on Tuesday, March 24, the focus will be on current and planned growth in the industry to ensure there are skilled and qualified workers to meet demand.
The network, which includes more than 1,000 contractors, consultants, suppliers and business support organisations, will be looking at practical steps businesses can take to ensure they have a bright future in the expanding market.
More than 1,600 delegates have attended events in previous years and organisers hope more will take advantage of the opportunity to meet key decision makers in local construction related projects and find out more about current issues affecting the industry.
Councillor David Elkin (pictured), East Sussex County Council's lead member for resources, said: "The turnout at previous events has been brilliant, we are always delighted to see so many businesses taking advantage of the opportunity to meet others in the industry, share experiences and get advice.
"I am looking forward to attending this year's event and, as supply chain network initiatives like Build East Sussex can open doors for local companies, I hope as many businesses as possible join us."
The network is keen to see as many local businesses, people thinking of setting up a construction based business or individuals interested in finding work in the industry, attending the event.
The Build East Sussex Construction & Built Asset Marketplace event will be held at the AMEX Stadium in Brighton on Tuesday, March 24, between 3pm and 7pm.
Businesses can book a free place, joining the 250 delegates already registered, by completing the registration form online at www.buildeastsussex.co.uk/events, or by calling 01263 735486.
To find out more about exhibiting at the event email admin@buildeastsussex.co.uk
Build East Sussex was launched in 2010 and has more than 1,000 companies registered on its website, www.buildeastsussex.co.uk
East Sussex County Council leads the network and works in partnership with companies across Sussex, which deliver construction and related sector work to ensure work undertaken benefits local people, businesses and communities.