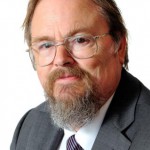 COUNCIL chiefs have welcomed confirmation of a £1.3bn investment in a wind farm off the Sussex coast.
E.ON this week announced its partnership with the Green Investment Bank which will allow the power company to build the Rampion Offshore Wind Farm.
Lewes District Council and East Sussex County Council believe the installation, which will be situated 13km off the Sussex Coast, will bring a welcome boost for Newhaven and play a key role in the area's regeneration.
Cllr Rob Blackman, leader of Lewes District Council, said: "Regeneration of Newhaven is a key priority for the council and I'm delighted to hear confirmation of investment of £1.3bn. This will not only deliver the offshore wind farm to the region but will also act as a catalyst for growing the emerging 'clean, green and marine' technologies sector locally.
"E.ON carried out a rigorous assessment of both Newhaven and Shoreham port before it selected Newhaven Port for Rampion's operations and maintenance base.  This could create up to 65 full-time permanent jobs, which will be advertised locally.  It will also see part of Newhaven Port being modernised and redeveloped through their investment in the new facility. This would be a welcome boost to many local businesses."
Cllr Rupert Simmons (pictured), East Sussex County Council's lead member for economy, added: "This is fantastic news for Newhaven and the area's economy, and will go a long way to assisting the regeneration of the town and surrounding areas.
"This major investment is one of a number of projects set to benefit the area including the University Technical College, the funding for the Newhaven Port Access Road and the extension of the training and enterprise centre on Denton Island.
"The new University Technical College for Sussex, UTC@harbourside will open in Newhaven in September and provide young people with the opportunity to specialise in marine and environmental engineering, with the help of experts from E.ON."
Strong links will be developed to make the most of opportunities for students at the UTC to learn through real-world projects and potentially move into apprenticeships and fulfilling careers. The close involvement of local employers gives students an excellent opportunity to be in demand when they enter the job market.
Jonathan Clarke, Principal of UTC@harbourside said, "The go-ahead for the Rampion Wind Farm is great news for young people across Sussex. There are great synergies between our focus on renewable technologies and engineering and the skills that will be needed to build and run the wind farm."
Lewes District Council has also been working with partners to make sure the exciting Newhaven Growth Quarter project at Denton Island is on track, with construction underway within the last few weeks. This will expand office space for business start-ups and also create space for clean tech businesses, more childcare and support for parents returning to work, training rooms and a new café. All of this will create jobs and enhance the skills of local people.