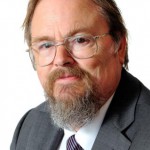 THE number of people in East Sussex claiming Job Seekers Allowance has dropped to its lowest since records began in 1983.
The latest figures show the number of claimants in the county has fallen by 27 per cent in just one year and now stands at 4,283 – this equates to 1.4 per cent of working age people in East Sussex.
"This is extremely positive news, particularly as driving economic growth is one of the council's key priorities," said Cllr Rupert Simmons, the county council's lead member for economy.
"We have a number of initiatives in place to help those wanting to get back to work to do so.  We also offer assistance to companies wanting to expand and create more jobs and hope that these efforts will see the figure fall even further in future."
The East Sussex Invest 3 Fund, financed from the Regional Growth Fund, was launched in July 2013 and closed in June 2015 with £4.2m having been provided for 128 businesses in grants and loans.
The investment has resulted in the promise of more than 570 new jobs, 221 of which have already been created.
In 2013, East Sussex Wheels 2 Work was launched. Funded by East Sussex County Councils Local Sustainable Transport Fund programme, the social enterprise offers the loan of a motorcycle, moped or electric cycle to help residents with their daily commute. As well as creating five jobs, the initiative has helped more than 164 people access work.
While figures vary across the county, every district and borough saw a reduction in the number of claimants from May 2014 to May 2015.  Reductions ranged from 21 per cent in Lewes and 32 per cent in Eastbourne.
Since May 2014, claimant numbers among young people have dropped by 30 per cent, thanks in part to a number of initiatives targeted at those leaving education.
"As part of our employability and skills strategy, we are working closely with local secondary schools, colleges and universities and businesses to ensure young people in East Sussex receive the best training possible and can start a successful career in their home county," said Cllr Simmons.
"We are also nearing the end of You're Hired East Sussex, a successful campaign to create 500 apprenticeships over five months, matching young people with local businesses.
"Both of these initiatives are giving our young people the chance to embark on a successful career in East Sussex, which can only have a positive impact on our future economy."
For more information about the grants and loans available for business growth visit www.eastsussex.gov.uk/businessgrants
For more information about the Wheels 2 Work Scheme visit www.eastsussexwheels2work.co.uk
For more information about the You're Hired East Sussex campaign and other opportunities available for young people, visit www.eastsussex.gov.uk/apprenticeships
Figures for JSA claimants localised to district level can be found here