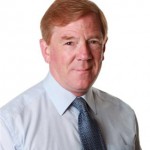 HASTINGS Register Office will relocate to the historic Town Hall after a revised plan for library and registration services in the town was approved by councillors.
The East Sussex County Council-run registration service will move from its current base in Bohemia Road, replacing a previous plan for it to relocate next to the existing Hastings Library, in Claremont.
The authority says the revised plan offers a cost-effective way of achieving a 'first class' library and registration service, while making the most of buildings owned by the county council and Hastings Borough Council.
The library, in the Brassey Institute, will still be refurbished and more public space created, but there will no longer be the need to expand the building into neighbouring 12, Claremont.
The plans for the Town Hall were approved by a full meeting of the borough council on Wednesday (July 22, 2015) while the register office move and revised library refurbishment plan were approved by Cllr Chris Dowling, county council lead member for community services, at his lead member meeting on Thursday (July 23).
Cllr Chris Dowling said: "The revised plans will allow us to provide a new, more central base for the register office, in the very attractive setting of the town hall, a Grade-II listed building, and for this to happen more quickly and at less cost.
"While we will no longer need to expand the library into the neighbouring building, it will still be completely refurbished and will have around 80 sq m more public space than at present.
"The library will be refurbished to a high specification, which will meet the needs and expectations of the community in Hastings.
"It provides an excellent value-for-money solution which meets all our objectives for the library and registration service, while working together with the borough council to ensure we make the best use of our buildings."
Under the plans, the children's library, currently based in Robertson Passage, will move to the main library site as originally planned.
Cllr Godfrey Daniel, Labour county council member for Hastings Braybrooke and Castle division, has been a long-time advocate of improved library services for the town.
He said: "While I fully supported the original proposals, I'm convinced the proposed modernisation will deliver what I and others have been calling for – providing new, modern, high quality library services for our town."
The register office could be up and running in the Town Hall by spring 2016, with the library refurbishment completed early in 2017.