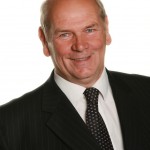 A bid to boost productivity and economic growth in three of England's strongest performing counties was today submitted to Government.
The partners in the Three Southern Counties (3SC), (East Sussex, Surrey and West Sussex) aim to take greater control over their road and rail network, provide confidence in housing delivery, pioneer new digital technology and launch University Enterprise Zones to support high-tech businesses.
The devolution prospectus, submitted to Local Government Secretary Greg Clark today, has been drawn up in partnership with 44 organisations. These include 23 district and borough councils, three local enterprise partnerships, 12 clinical commissioning groups and two police forces, as well as the South Downs National Park and East Sussex Fire & Rescue Service.
A formal concordat with neighbouring Brighton and Hove Council is also being drawn up.
Louise Goldsmith, David Hodge and Keith Glazier, the Leaders of the three County Councils, said in a joint statement: "This is the first step in a journey to deliver the powers we need to create jobs, transform our public services and improve our road and rail network for our communities. It is an opportunity to build on our significant strengths to fulfil the potential of East and West Sussex and Surrey for the benefit of our residents and the rest of the country.
"We will work with all our partners to develop these proposals and harness our economic clout. This plan will bring together local expertise to truly transform services in the interest of our communities and businesses."
The three councils will now work together to further develop the proposals.