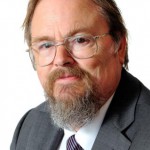 YOUNG people wanting to get on the first rung of the career ladder are being given the chance to find out if apprenticeships with East Sussex County Council are right for them.
The authority is offering up to 25 young people aged 16 and over a place on its three day work readiness programme which runs from Monday, October 19.
Participants will be prepared for life at work and given advice to help them decide if an apprenticeship is the best route to take.
"East Sussex County Council is a great place to work and this is a wonderful opportunity to get relevant, on-the-job experience with a large organisation," said Cllr Rupert Simmons, lead member for economy.
"There are not many organisations that can offer experience in such a vast range of disciplines and I would encourage anyone thinking about embarking on an apprenticeship to consider looking at the opportunities offered by the county council."
He added: "We fully appreciate that apprenticeships may not be for everyone and our work readiness programme offers people the chance to find out what to expect before making a commitment."
Further work readiness programmes will run in early 2016 as part of the county council's commitment to providing and promoting apprenticeships.
As part of the successful You're Hired campaign, resulting in the creation of more than 500 new apprenticeship opportunities, the county council recently announced its intention to create 10 business administration apprenticeship posts from September as part of a new internal Apprenticeship Programme.
East Sussex residents aged between 16 and 24 will have the opportunity to train in a wide variety of roles, including business admin, customer service, ICT, finance, adult social care and others. There will also be opportunities available in county schools.
"As a council, we are committed to encouraging and supporting economic growth and an important part of this is ensure there are ample opportunities in the county for our young people to succeed." Cllr Simmons added.
"As well as focussing on supporting and offering apprenticeships, we are working closely with local secondary schools, colleges and universities and businesses to ensure young people have access to the best training possible and can start a successful career in their home county."
To find out more about more about the work readiness programme or how to apply for an apprenticeship at East Sussex County Council contact the apprenticeship programme manager on 01323 463728 or apprenticeships@eastsussex.gov.uk